services
Wood Bros. Moving & Storage
offers local, interstate, and international moving services in any state in the U.S. and around the world.
With our highly experienced and professional crew, we are ready to service your moving needs and provide you with personalized service and a great value. Whether your move is a small apartment, large house, office, or retail space, we can help!
We also work with many local realtors, contractors, and designers, providing warehouse receiving, storage, and delivery services.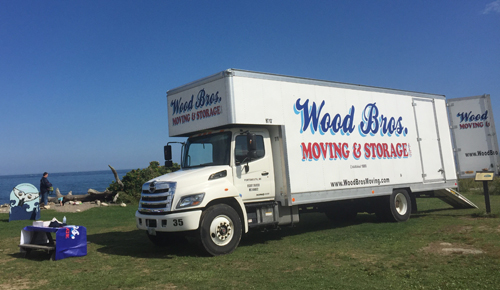 Seacoast Science Center Family Fun Day "Touch a Truck" Event
Our moving services include:
On-site estimates and proposals
On-time pick up & delivery
Expert packing & unpacking services
Unmatched customer service
Moving your belongings from a small apartment, large home, or any size office
Storage of your items in our secure, full-service storage facility
Warehouse receiving
Trailer storage
Receiving, storage, and delivery of goods for homes, businesses, and design and renovation jobs
Competitive pricing, excellent value